The New York Professional Fire Fighters Association (NYSPFFA) represents 18,000 men and women working full-time as members of municipal fire departments across the state. NYSPFFA advocates on behalf of members who serve in 106 local unions, 41 counties and in the boroughs of New York City.
NYSPFFA represents the common interests of professional fire fighters in New York, and works to secure just compensation for their services; equitable settlement of their grievances; reasonable working conditions and to place members on a higher plane of skill and efficiency.
NYSPFFA leads in the creation of instruction and training programs that help improved methods of fire-fighting and –prevention, including workplace health and safety; labor relations; member education and training; community engagement; multi-level communications; best practices and more.
Our members respond to more than one million calls each year, ranging from structure fires to multi-vehicle accidents and medical emergencies.
---
President Sam Fresina
Sam Fresina became president in September 2016. In this position, he is responsible for all functions related to the operation of NYSPFFA. He has also served as NYSPFFA's Secretary-Treasurer from 2010-2016 and executive vice president from 2004 to 2010.
Sam began his firefighting career in the United States Air Force in 1985, where he served the country for two years stationed in England and two years at Elgin Air Force Base in Fort Walton, Fl., where he helped protect highly sensitive and high-tech military equipment.
Sam joined the City of Albany Fire Department in 1990. In 1992, he became the shop steward for Local 2007, the union representing the city's fire fighters. Two years later, Sam became a trustee on the union's executive board and became president of the local in 1997 until retiring in 2010. During his Albany FD career, Sam was instrumental in leading labor negotiations, helping to secure and maintain staff levels, health care benefits and retirement benefits.
Since 2001, Sam has also served as vice president of the Capital District affiliate of the AFL-CIO. Beginning in 2004, Sam has served as a field services representative for the International Association of Fire Fighters (IAFF), which represents NYSPFFA on important national issues.
---
Secretary-Treasurer Jim McGowan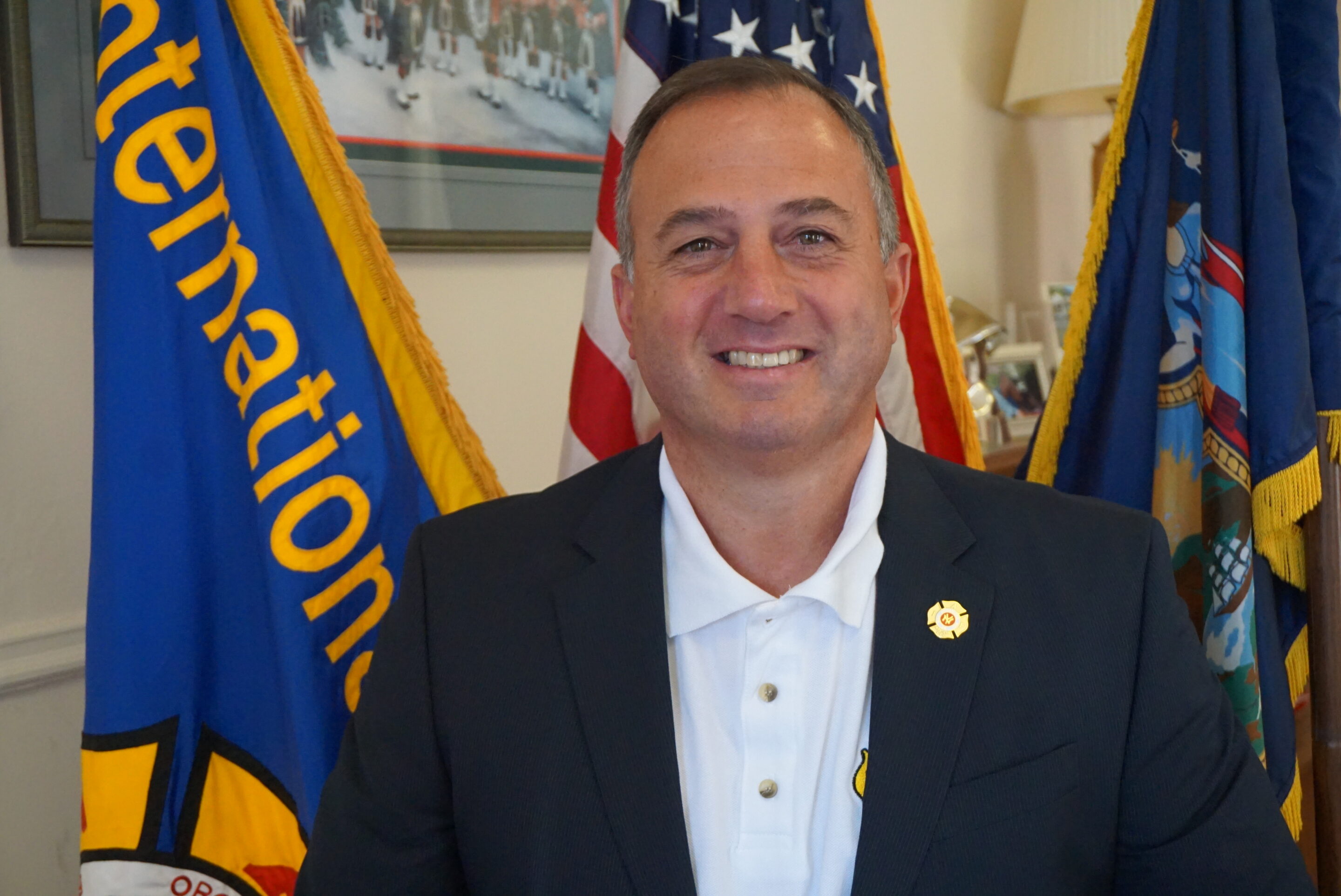 Jim McGowan was elected Secretary-Treasurer in 2016. In this position, Jim is responsible for all monies due to the NYSPFFA from the membership and to safeguard it. Other responsibilities include union membership, preparing a budget and to provide the membership with the necessary assistance and support while staying within the budget. Jim previously served as the Executive Vice President from 2014 to 2016 and 8th District Vice President.
Jim began his firefighting career in the FDNY in 1986, working in the Bronx. In 1997 he was promoted to Lieutenant and assigned to the Bronx and Harlem. In 2000 he was elected to the Uniformed Fire Officers Association L-854 as Lieutenant Representative. Over his 16 years at the UFOA Jim has held various positions such as Vice President, Recording Secretary, Chairman of Health & Safety, Chairman of Grievances and Arbitration, Chairman of City Council and Chairman of the Pension Committee which has 10.4 billion assets under management.
---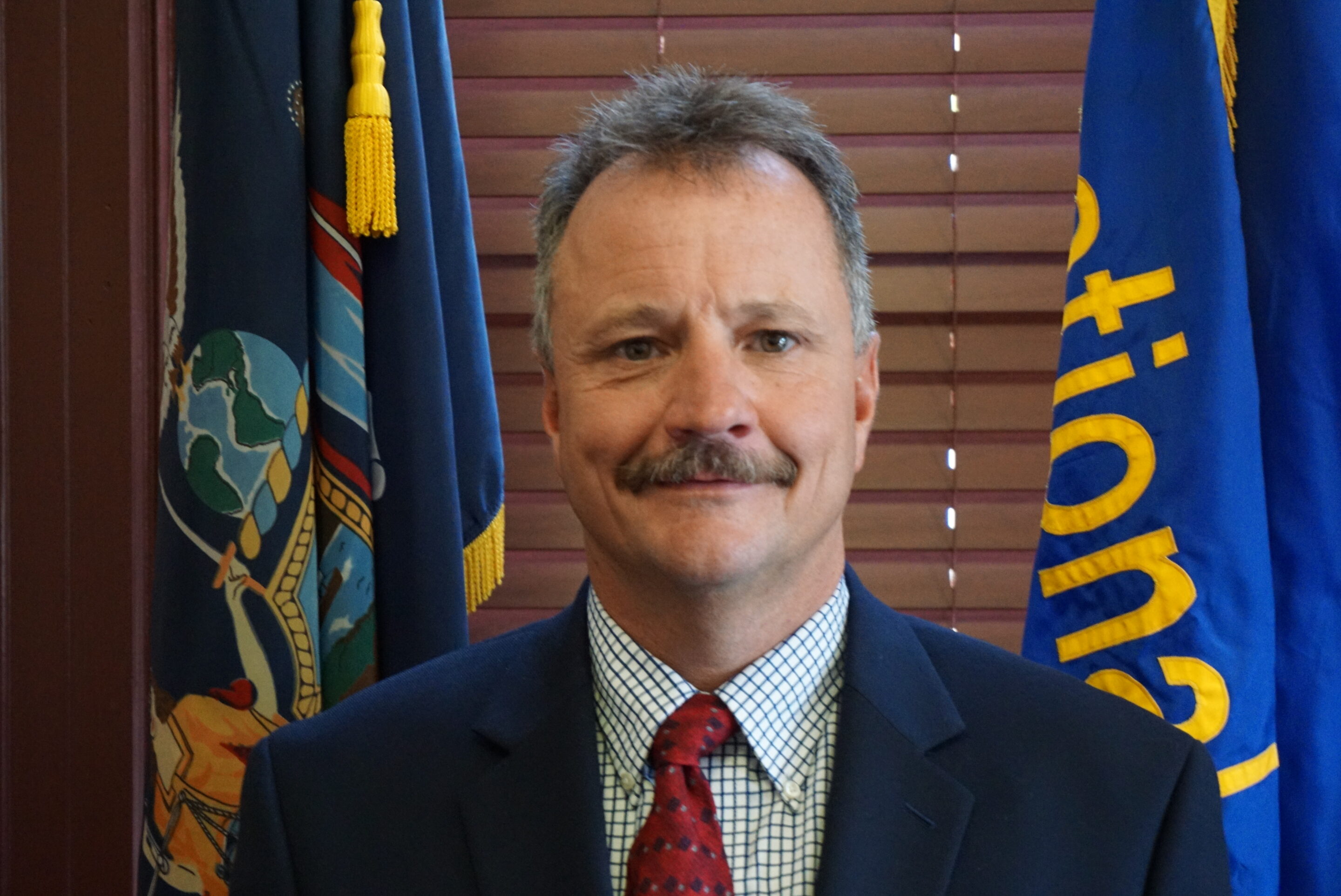 David Holleran was elected executive vice president in 2016. In this position, David is chairman of the Health and Safety Committee and oversees all health and safety initiatives.
David started his firefighting career in Binghamton in 1990. He became a paramedic in 1998 and was promoted to Lieutenant in 2004. He is currently assigned to Tower 21. Since coming on the job in Binghamton he has been involved with his local, serving in various capacities. He served as vice-president and then president of his Benevolent Association for eight years. For the last nine years he has served as president of his local.