The NYSPFFA hosts their last  regional Health and Safety Conference of the spring in the 5th District at the Westchester County Fire Training Center to a packed house.   Nearly 80 attendees spent the day being educated on various topics. Thank you to the 5th district for a great turnout.
Below Tom Dunne, Retired Chief, FDNY discusses the Topic, "Were Only Human: Understanding Fire Ground Behavior".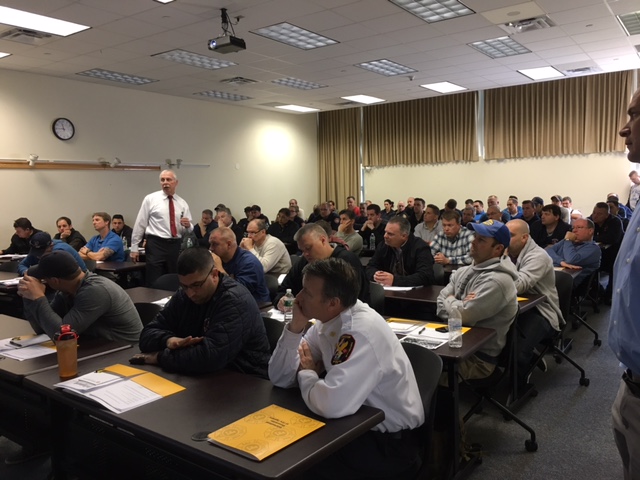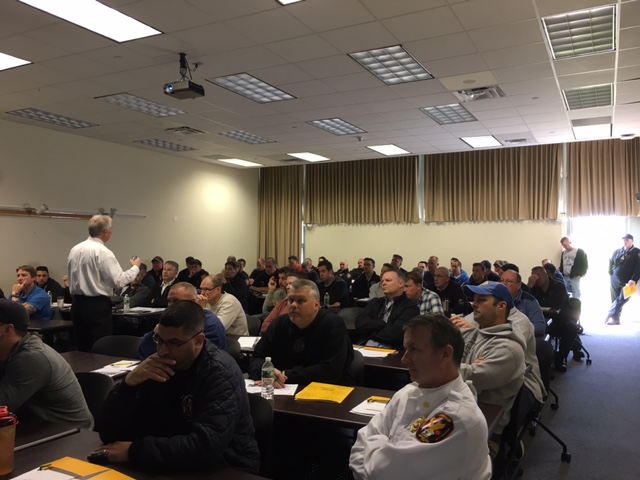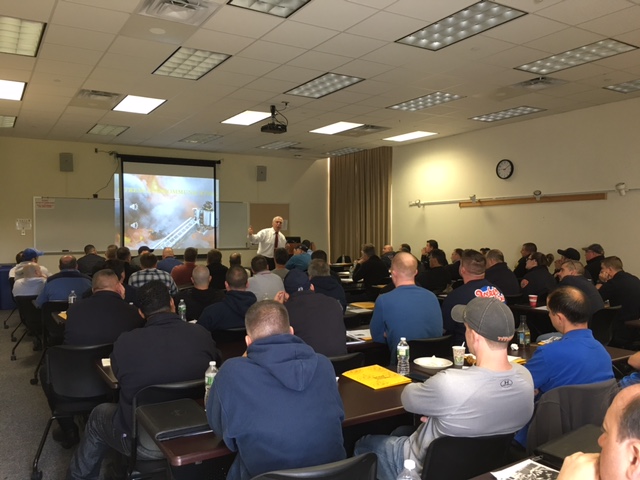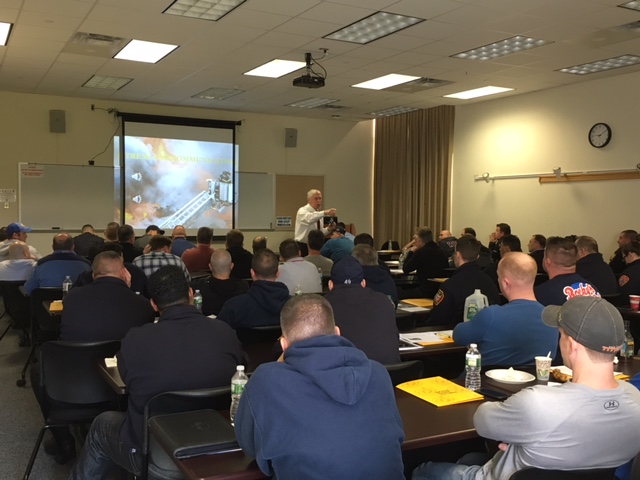 Below John Salka, Retired Battalion Chief, FDNY discusses the Topic, "RIT Gone Wrong".  A discussion of the numerous elements of a RIT operation and how they can go wrong.